Joined

May 28, 2019
Messages

4,776
Points

113
Sorry folks, I couldn't resist the pun.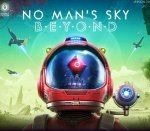 Well it seems that
No Man's Sky
has finally become the game it was intended to be. I was one of those people who bought it at release day only to experience it's many limitations. They were a small studio trying to reach beyond what most would try and it looks like the extra oomph they got from Sony has paid off. I may have to reinstall this game, again, and check all this out.
Shortened release notes that are mainly about the graphics, hardware, control side of things, click the link if you want to see the plethora of things packed into this at the bottom of their page.
VIRTUAL REALITY
No Man's Sky is now fully playable in virtual reality.
Many interactions have been given special VR-only options, including: grabbing plants and other collectables with your hands; physically opening the cockpits of ships and exocraft; piloting starships directly with a VR stick/throttle; and punching objects to cause damage.
Introduced special VR menus: including controlling Multi-Tool options via a menu embedded on the in-world Multi-Tool; and browsing the quick menu and inventory via a personal wrist-mounted display.
GRAPHICS AND PERFORMANCE
OpenGL has been replaced by Vulkan. Many players, particularly players with AMD graphics cards, should see a performance improvement.
Significant optimisations to asteroid generation.
Significant optimisations to planet generation.
Improved loading times.
Significant optimisations to 2D rendering.
Reduced memory usage across the game generally.
Significant optimisations to cloud and terrain shaders.
Significant optimisations to the animation LODing system.
Added level-of-detail mesh optimisations to the majority of in-game assets.
Significant optimisations for large bases.
Revised HDR support, updated output curve in line with advances in HDR calibration.
Adaptive and Triple-Buffered V-Sync are now selectable from Graphics Options.
Players with more than one GPU can now select which is used from Video Options.
Many graphics settings no longer require a restart to apply.
The 'LOADING SHADERS' load step has been removed, improving the loading experience.
CONTROLS AND OPTIONS
Added support for full rebinding of PC controls via Steam and OpenVR.
Reworked all settings and options pages, making graphics settings more clear for PC players.
Added options to disable vignette and scanline effects.
Added the option to remove button holds and make all non-destructive clicks instant.