Joined

Jun 12, 2019
Messages

1,318
Points

113
Today, August 14, 2020, is the day that the game Crysis begins. I wonder if this is when the remaster was planned for release before it was put back in the oven.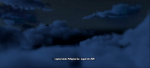 The opening scene and area of the game is very memorable for me in both good and bad ways. I had just built a new PC in preparation for this game a few months prior and the graphics did not disappoint. I also think I spent more time than I'd like to admit just cutting down trees with my guns. The bad is that the game constantly kept locking up on me when I tried to start playing it on the first day. It would lock up as soon as the camera cut to the interior of the airplane in the beginning cinematic. When I was finally able to get through the game without issue I was quite overwhelmed by the openness and freedom on display.
Despite Crytek's prior game, Far Cry, having large open spaces you were still corralled through linear corridors. This limitation felt all but gone with Crysis.
Let's hope that after the poor reception to the reveal of the remaster that we actually get a proper release.