Joined

May 28, 2019
Messages

6,577
Points

113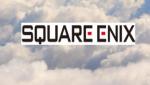 Image: The FPS Review
On New Year's day Square Enix President and Representative Director, Yosuke Matsuda, published a
letter
on their website to address the future of cloud gaming. He explains that a new era of gaming experiences will require companies to rapidly change in order to survive.
" More so than ever before, people will be looking for "something else"—something original and innovative. "
He continues that with 5G Sqaure Enix will be ready for cloud gaming.
" readying ourselves to support cloud gaming, which we expect to take off with the advent of 5G. "
With mentions of IoT, AR, AI, and XR, he doesn't just stop with cloud gaming services.
"
we plan to invest aggressively in the creation of new forms of entertainment that leverages the diverse portfolio of technologies "
He believes that even though challenges still persist new markets will continue to emerge as mobile technology evolves.