Joined

May 28, 2019
Messages

5,470
Points

113
I admit that there's a little click bait with this story but I really appreciate irony and things going full circle. Evidently there's a new Tetris coming out. Big surprise, it's an Epic store exclusive. Lesser known surprise is that it has some VR options(cool right?) but if you're using the Steam VR you'll ironically need Steam to run it. Credit to DSOG for this one.
https://www.dsogaming.com/news/desp...t-requires-steam-in-order-to-run/#more-128083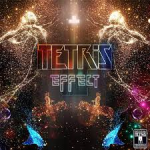 I guess this really is the Tetris Effect!